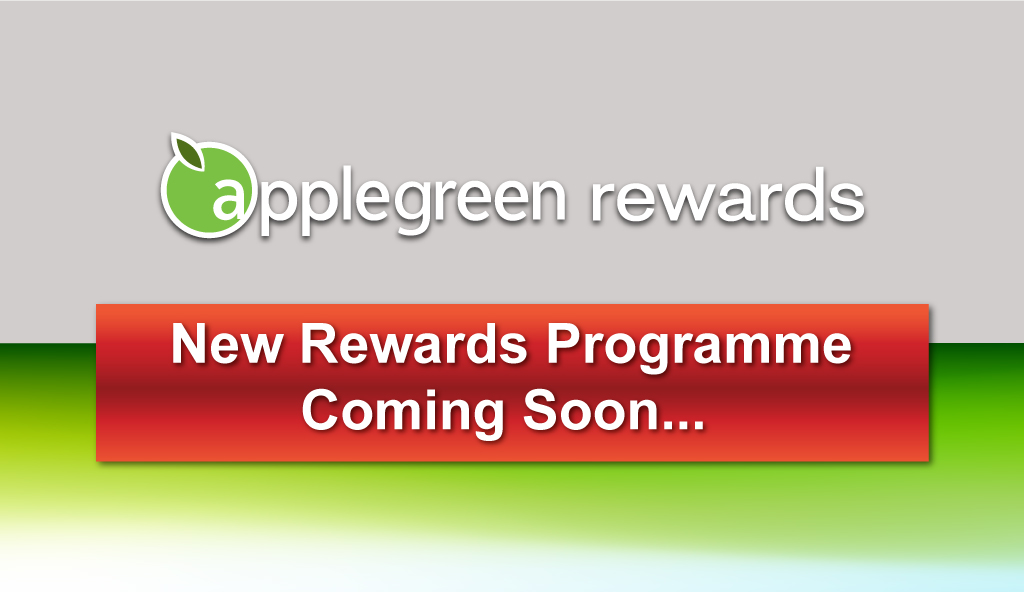 The Applegreen Rewards Programme is Changing…

We are changing how we reward you.

We will keep you posted when these exciting changes are happening.
If you have any questions in the meantime; check out our FAQ Section or contact our Rewards Helpdesk who are available to help: Mon to Fri 9.00am to 4.30pm) Excluding Bank Holidays.
Tel No: 003531 512 4884
Email: rewards@applegreen.ie (for account queries) or loyalty@applegreen.ie (for rewards queries).
Click Here to view a list of participating Applegreen ROI stores where you can redeem your Instant In-store Rewards.
View the Programme Terms & Conditions