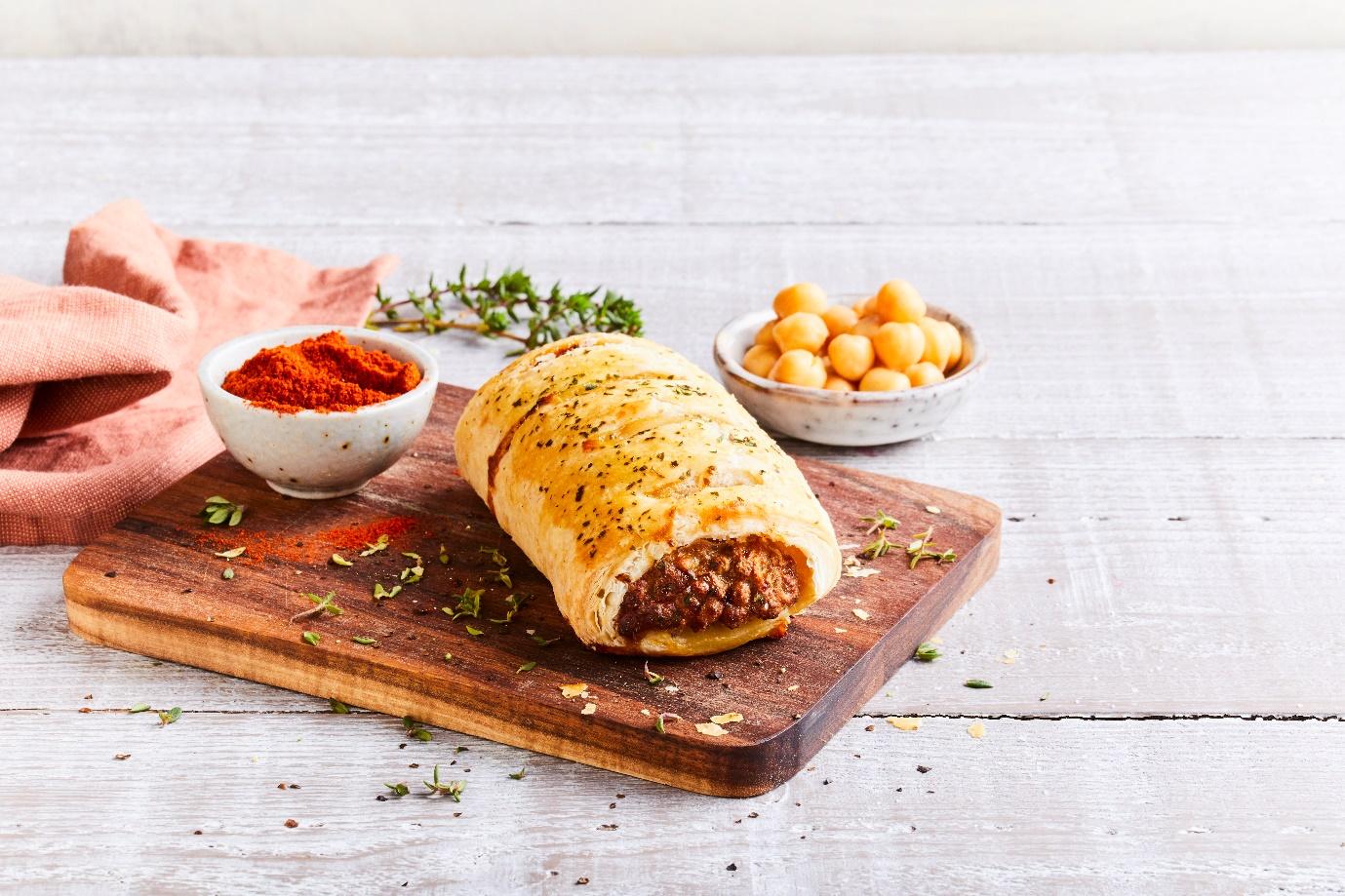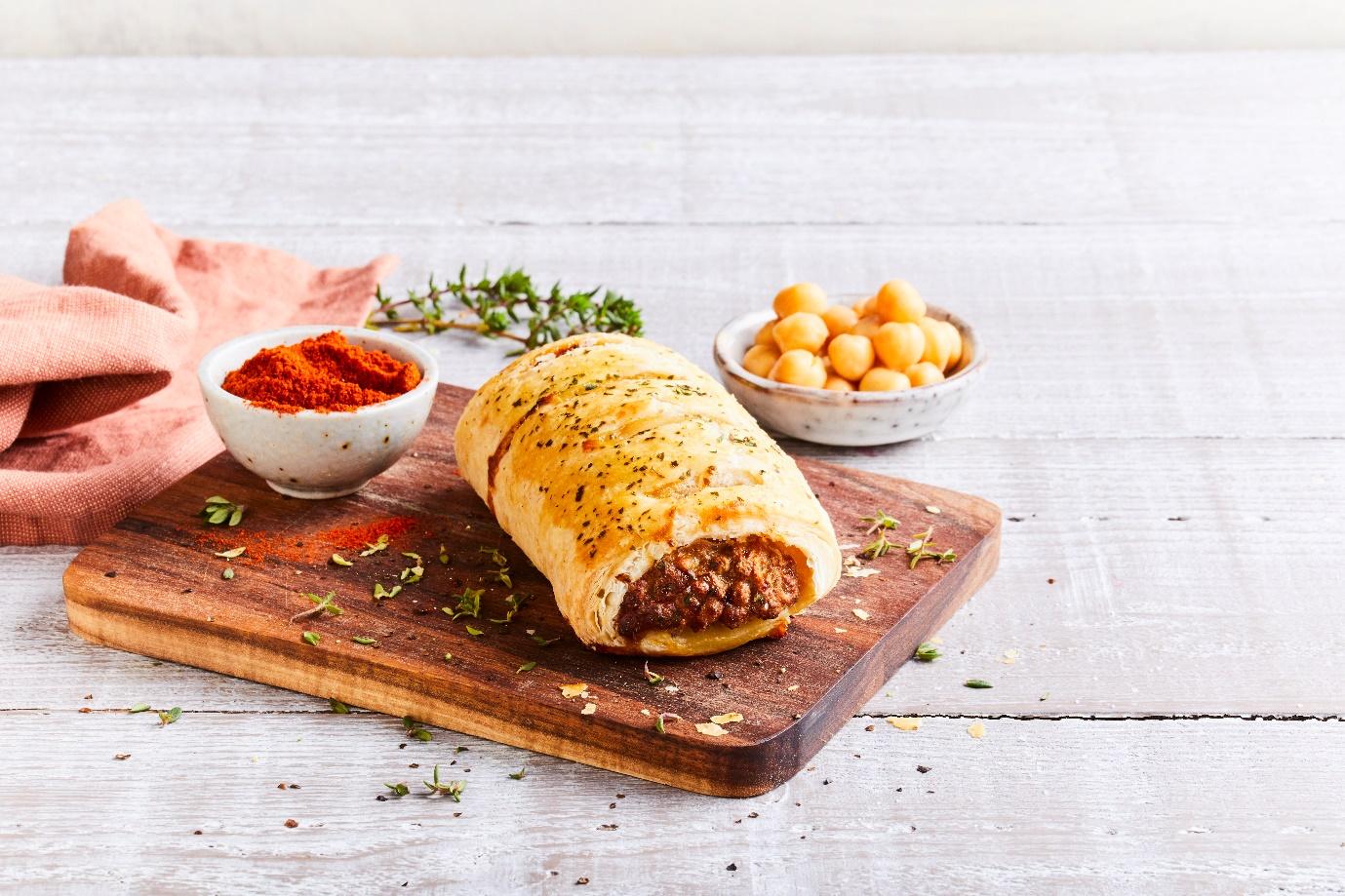 Vegan Food Range
Try some more of Applegreen's great meat-free alternatives from our Vegan Product Range.
Vegan Sausage Roll
Applegreen's new Vegan Sausage Roll is made from our exclusive recipe which combines a delicious blend of soya bean, chickpeas, herbs and spices, wrapped in a flaky puff pastry. It's made in Ireland and tastes great, so 'however you eat yours', try it and see if you can go meat-free. Now you can go vegan for breakfast, elevenses or lunch.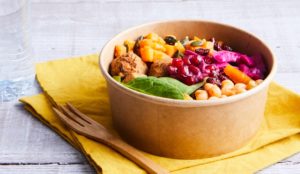 Moroccan Poké Bowl
Our delicious healthy Moroccan salad bowl blends couscous and quinoa topped with cumin, pumpkin seed roasted butternut squash, falafel bites, harissa spiced chickpeas, baby spinach leaves, apricots, cranberries, beetroot hummus and pomegranate.
Vegan Falafel and Hummus Wrap
Our hearty soft grilled 'bar marked' tortilla wrap filled with falafel bites, diced carrot, pickled red cabbage, a sprinkling of spinach leaves and hummus.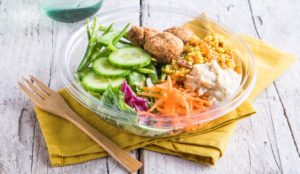 Falafel and Couscous Salad
Our authentic chickpea falafel bite salad combining fruity, spiced couscous, grated carrot, sliced cucumber and hummus.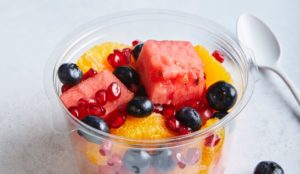 Fruit Salads
Try one of our refreshing range of fruit salads which include:
Classic Fruit Salad: Pineapple, Red Grape, Honeydew Melon, and Red Apple Fruit Pot.
Apple and Melon Fruit Salad: Green Apple and Cantaloupe Melon in a Fruit Pot.
Mango Chunk Salad: Chunks of fresh Mango in a Fruit Pot.
Super Fruit Salad: Chunks of fresh Watermelon, Orange segments, Blueberries and Pomegranate seeds in a Fruit Pot.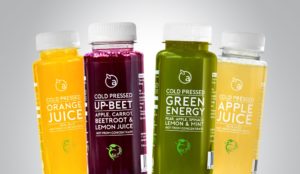 Cold Pressed Fruit Juices
Our refreshing chilled Applegreen cold pressed fruit juice range includes:
'UP-BEET' Juice: A blend of chilled Apple, Carrot, Beetroot and Lemon Fruit Juice.
'GREEN ENERGY' Juice: A blend of chilled Pear, Apple, Spinach, Lemon, and Mint Fruit Juice.
'APPLE' Juice: Cold Pressed Apple juice, not from concentrate.
'ORANGE' Juice: 100% Cold Pressed Orange Juice, not from concentrate.
Look out for our new Vegan Spicy Chickpea and Kale Pie Hot Food Vegan Range coming soon.